Choose Healthy Resolutions in 2017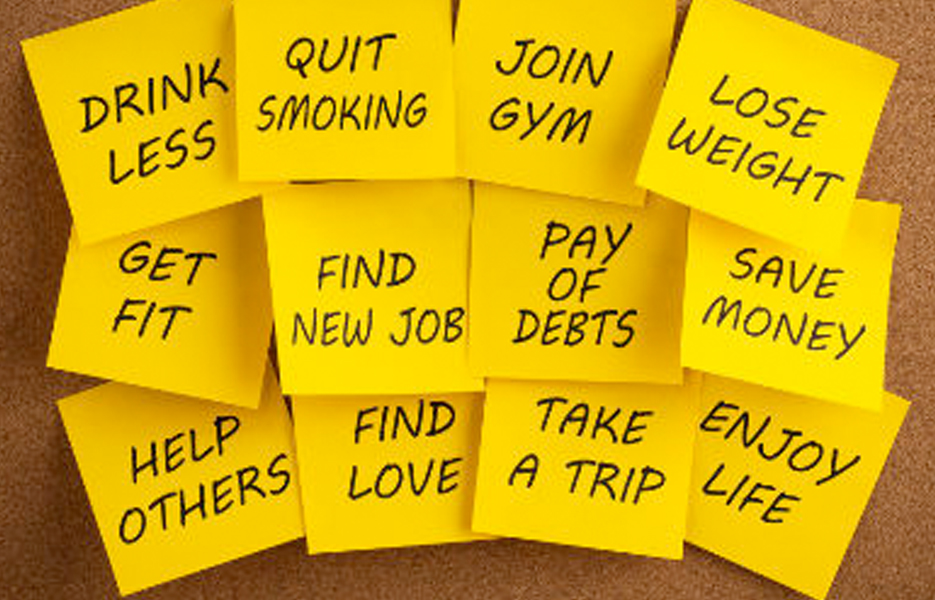 Here we are again! A new year and a new set of resolutions. And just like last year, in 2017, you're hoping you'll actually get it right and make it to the finish line. But first, you need to decide what you're going to try to achieve this year.
How to Get Healthier
We all want to live a long and healthy life. In order to get there, we need to practice more healthy habits than unhealthy ones. Particularly in January, many people make the resolution to get healthy. Yet, getting "healthy" can mean a number of things.
For instance, most people state they are going to lose weight. You can start on your weight-loss journey by keeping a food journal, especially since you fell off the wagon with most of your good eating habits during the holiday season. Now's the time to get your eating habits back on track by choosing more lean protein and fruits and vegetables to put on your plate. In addition, aim to exercise for at least 30 minutes on most days of the week, even if you just start out walking around the block or the greenway.
However, losing weight, exercising and eating right are not the only ways to get healthy. Fostering strong relationships is just as important for your health, especially your emotional health. Therefore, call a family member who you haven't spoken to in a while, or make monthly dinner dates with friends. Improving your relationships with others and having "in-person" dates will help you lower your stress level and feel rejuvenated in life overall.
Don't forget to add quitting smoking and obtaining more sleep to the list—for obvious reasons! Your mind and body can't work to their full potential without rest and recharging during the night, and smoking is just plain-old bad for your health, as you probably know.
Are you ready to get your health on the right track? Come by our urgent care center today for a wellness exam!